Contact Details
Phone: 03 5862 1144
Address:
Corner of Nelson St & Orchard St,
Numurkah VIC 3636
Mail:
PO BOX 211,
Numurkah VIC 3636
sales@ndservices.com.au

Dairy & Milking Equipment

Ambic Mastitis Detectors
The Ambic Mastitis Detector is simply a clear plastic inspection vessel with a very fine mesh gauze, which traps mastitis clots to enable easy detection and subsequent isolation of the infected cow. The In line detectors are available for standard and larger bore milk tube.
Features:
100% Mastitis detection during milking

Does not restrict milk flow or vacuum levels during normal milking

Simple to install - takes only minutes

Superior visual spot check pinpoints the affected cow immediately

No messy and time consuming fore-milking

Reduces risk of cross infection from stripping by hand

Fits milk lines up to 19mm bore

Large bypass ensures milk flow even when screen blocked

Manufactured using materials, all with FDA approval

Comprehensive Twelve Month Warranty
---
Gavin Banko, NDServices Farm Plant & Dairy Hygiene Specialist has over 15 years experience in dairy hygiene & can help you resolve your plant hygiene issues & deliver (Free of Charge) the right Dairy Detergents, Teat Sprays, Filter Sleeves/Socks etc to suit your requirements.
Remember to ask Gavin about NDServices' Blue Ribbon Maintenance Program incentive: Six FREE After Hours Call Outs,

20% OFF Labour Costs &

FREE Full Shed Set of inflations .

---
NDServices have a long association with the Daviesway group and have extensive experience in all brands of milking equipment.
We are able to build you a new Rotary or Herringbone Dairy from scratch, make alterations and improvements to your existing plant and yard.
Building a new dairy is something that you have thought long and hard about. With all big decisions questions arise "where do I put it the dairy", "how big does the shed need to be", "how do I coordinate the contractors" and most importantly "can I finish it on time and within budget". Our experienced team can advice on all aspects of the dairy to coordinating the entire project.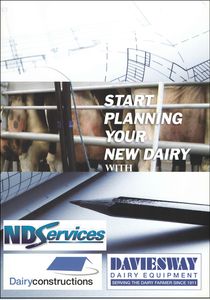 For further information
Click Here to Start Planning Your New Dairy.
For a quick reference guide outlining the elements that need to be considered when building or upgrading your dairy, click on the "Start Planning Your New Dairy" picture to open the guide.
NDServices can install and service Rapid and End Exit Bale and Stall systems to suit all dairies.
We can supply, install (and service) the highest quality stainless steel Milk Storage tanks (Direct Expansion or Chiller Systems) Plate Heat Exchanges and vacuum pumps in sizes and capacities to suit your dairy.
NDServices can install Air Purge systems - well worth considering in any herringbone and rotary dairies as it reduces the amount of milk left in the line before the plant cleaning begins. There could be as much as 3-60 litres of milk in the line depending on the distance between the milk pump and the vat.
We also sell and service quality Teat Spray Systems, CIP systems including Guardian II Auto Wash systems and chemicals to suit.
We carry an extensive range parts for all makes of Electronic Cup Removers and Clusters; Bou-Matic, Waikato, FloTek and Dairyking, as well as most other brands and even some of the old, superseded parts.
We stock Filter Socks, Rubber Milk & Air Tube, Rubber Fittings and Stainless Steel CIP parts.
To keep your dairy running effectively and efficiently we can send parts and consumables, anywhere fast.
NDServices have 3 Australian Milking Machine Trade Association (AMMTA) accredited technicians who can fully service and test your dairy to AMMTA standards.
Click on the links at the bottom of the page for further information.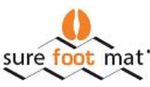 NDServices sell and install SureFoot® Rubber Mat. The unique design of the patented SureFoot® Mat provides cows with confident footing when entering and exiting the milking shed and virtually eliminates cows from falling over on slippery concrete surfaces. The matting decreases cows' anxiety and relieves stress to muscles and joints. Cows are noticeably calmer and much easier to handle. Quieter cows mean smoother milkings and a safer work environment. SureFoot Mat can also be installed in and around water troughs and gateways.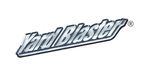 We also have solutions to reduce the cleaning of your Dairy yard to less than five minutes with a YardBlaster or YardMaster wash system.The days of dragging a hose around for half an hour or more hosing down the Dairy yards are a thing of the past.
Click on the links for further information.